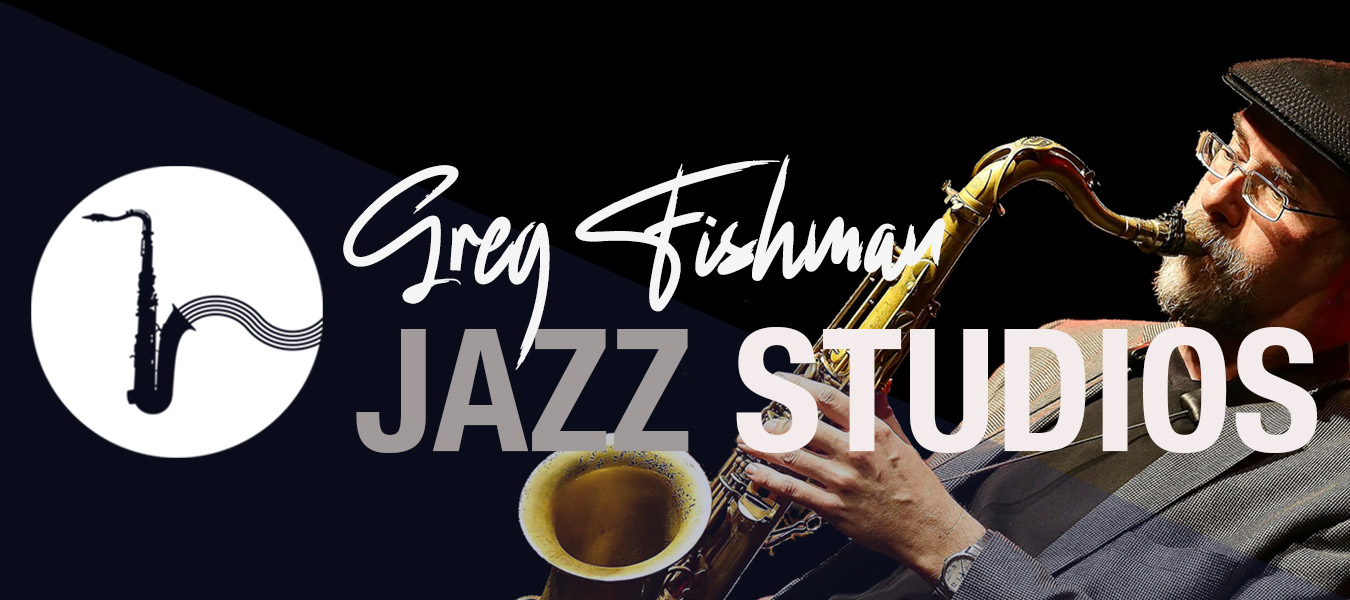 Home of the Acclaimed Online Jazz Education Series

Books, CD's, Apps & Online Resources that will change the way you learn the language of Jazz
Bronze Membership
Full access to all course modules and hundreds of video lessons for 1 month
Bronze memberships are charged monthly at $39.95
Silver Membership
Full access to all course modules and hundreds of video lessons for 6 months
Silver memberships are charged twice yearly at $195.95
Gold Membership
Full access to all course modules and hundreds of video lessons for 12 months
Gold memberships are charged yearly at $349.95
Take the tour of over 300 lesson videos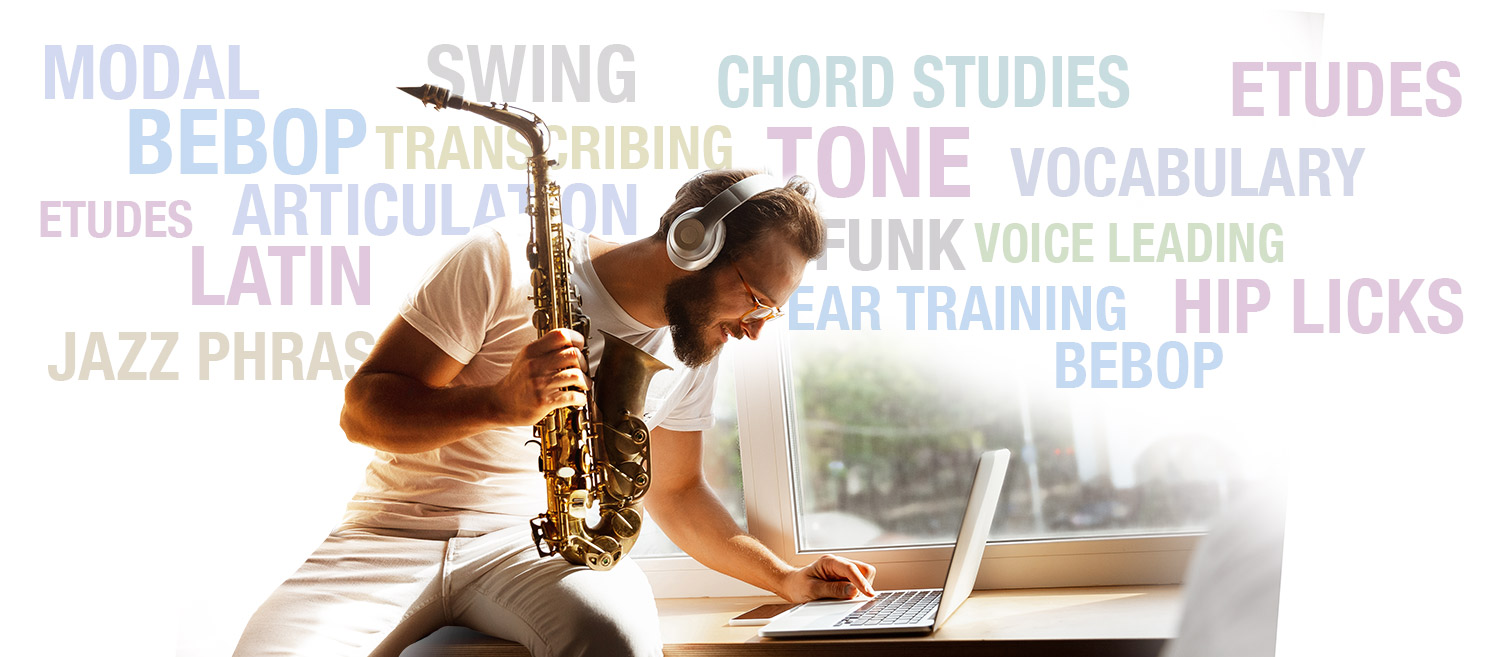 Supercharge your Jazz playing to another level.
Join the many students from all over the world that are seeing their playing explode using the online lesson resources here at Greg Fishman Jazz Studios.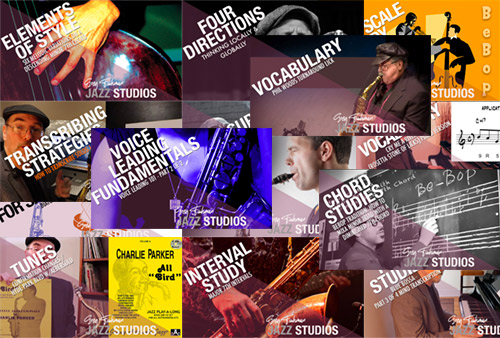 Hundreds of Online Video Lessons
In depth video lessons spanning a growing course of modules with downloadable documentation.
Greg demonstrates each exercise, taking you through it step by step, demonstrating execution and application for live playing situations.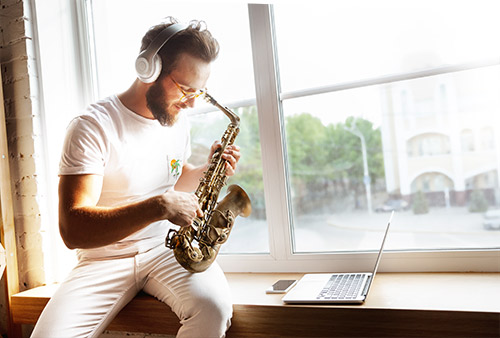 Book Online Skype Lessons
One on one private Skype lessons with renowned saxophonist Greg Fishman, all levels welcome.
Please note that limited spots are available.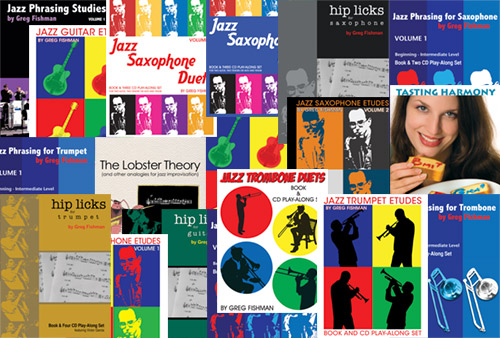 Educational Jazz Publications
View Greg's large library of educational jazz publications used by educators around the world.
Endorsed by many Jazz legends including…
James Moody   Dave Liebman   Michael Brecker   Bob Sheppard   Jamey Abersold   Jeff Coffin   Phil Woods   Plas Johnson 
Meet your coach, world renowned saxophonist Greg Fishman
Greg has toured and performed worldwide with his own group, and with such artists as the Woody Herman Band, Louis Bellson, Slide Hampton, Conte Candoli, Lou Levy, Clark Terry, Jackie and Roy, Don Menza, Ira Sullivan, Judy Roberts, Jeremy Monteiro, Jimmy Heath, Lou Donaldson, Harry Allen, Jeff Hamilton, Eddie Higgins, and Benny Golson.
He is among the foremost experts on the music of Stan Getz and is the author of three Getz transcription books published by Hal Leonard. His self-published books, Jazz Saxophone Etudes Volumes 1 – 3, Jazz Saxophone Duets, Volumes 1 – 3, Jazz Phrasing for Saxophone, Volumes 1 – 3, Hip Licks for Saxophone, Jazz Guitar Etudes, Jazz Trumpet Duets, and Tasting Harmony™ are in circulation worldwide and have been endorsed by top educators and jazz performers, including Michael Brecker, Jerry Coker, Bob Sheppard, James Moody, and Phil Woods.
Greg teaches jazz master classes and college workshops nationally and internationally, and is on the faculty of the Jamey Aebersold Summer Jazz Workshop.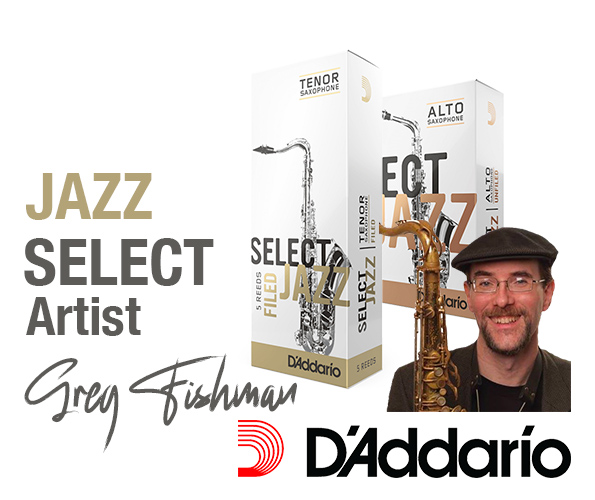 So many developing players end up wasting their time watching random videos on youtube, trying to piece together a way to learn the art of jazz, only to find after months of effort, they are not seeing any results in their playing on the bandstand.
Greg has created a system of practice based on more than three decades of experience as a pro player and educator. In his teens and twenties, Greg practiced eight hours daily, transcribing over 600 solos.
He has taken the lessons learned from all of those years of study and created a comprehensive video lesson course that will let you approach the jazz language like a pro player, with clear, achievable goals that will transform your hearing and playing.