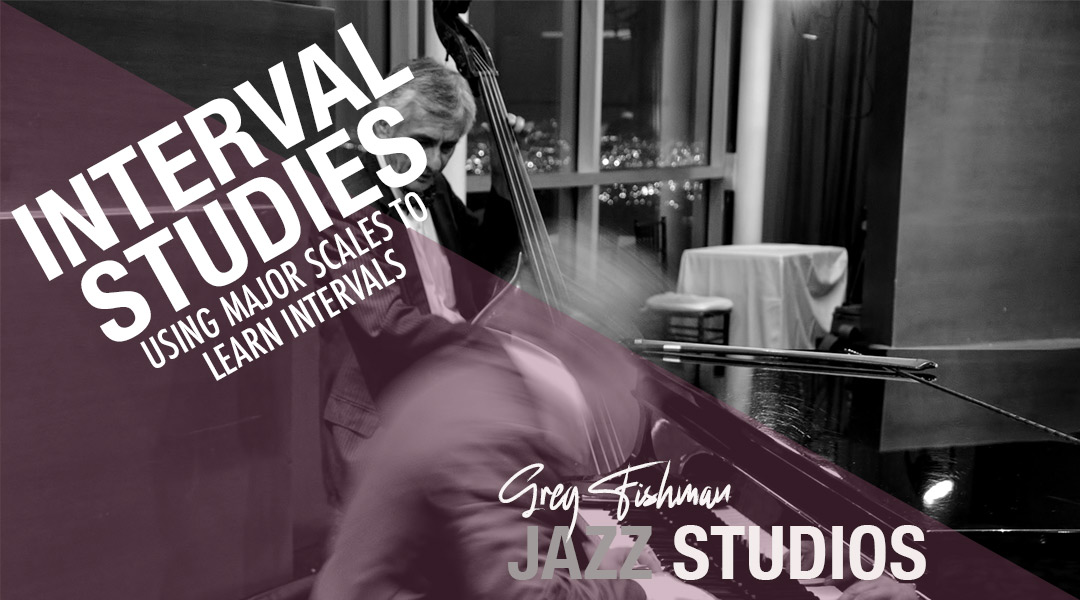 Using Major Scales to Learn Intervals
---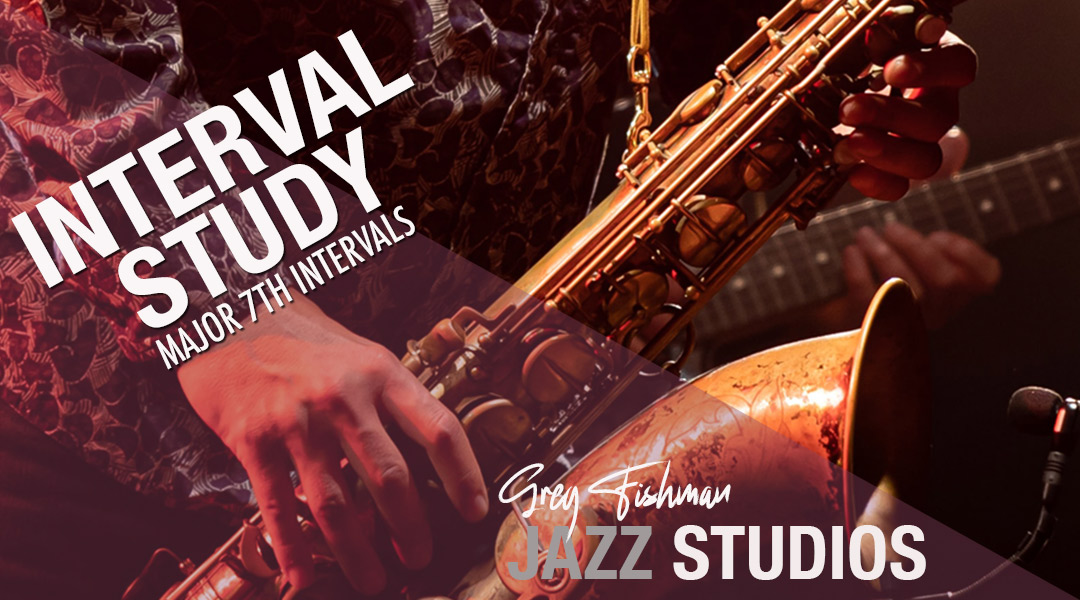 Interval Study – Major 7th intervals
---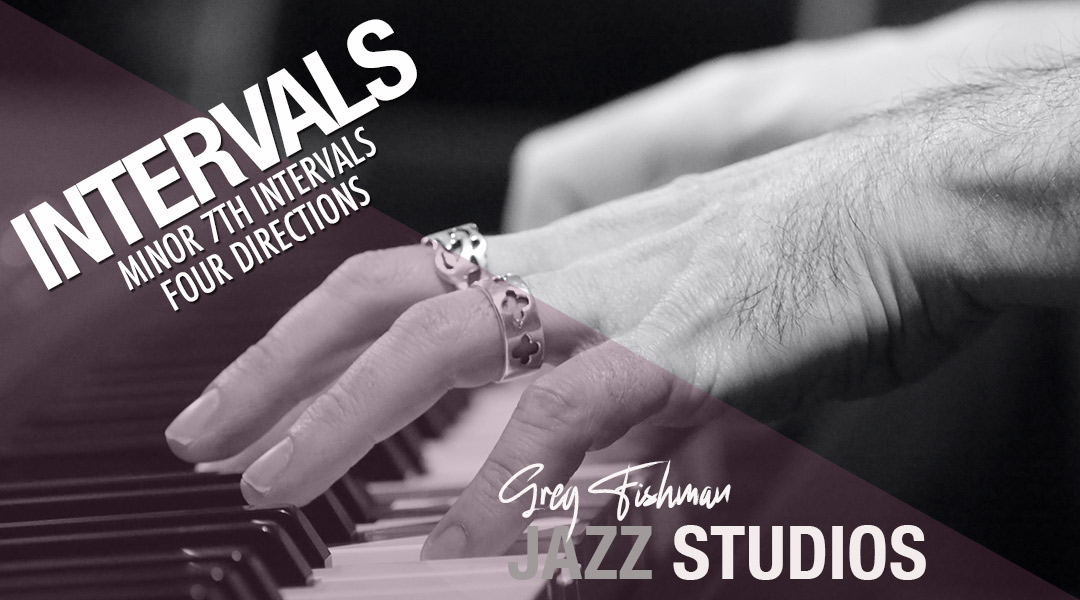 Minor 7th Intervals – Four Directions
---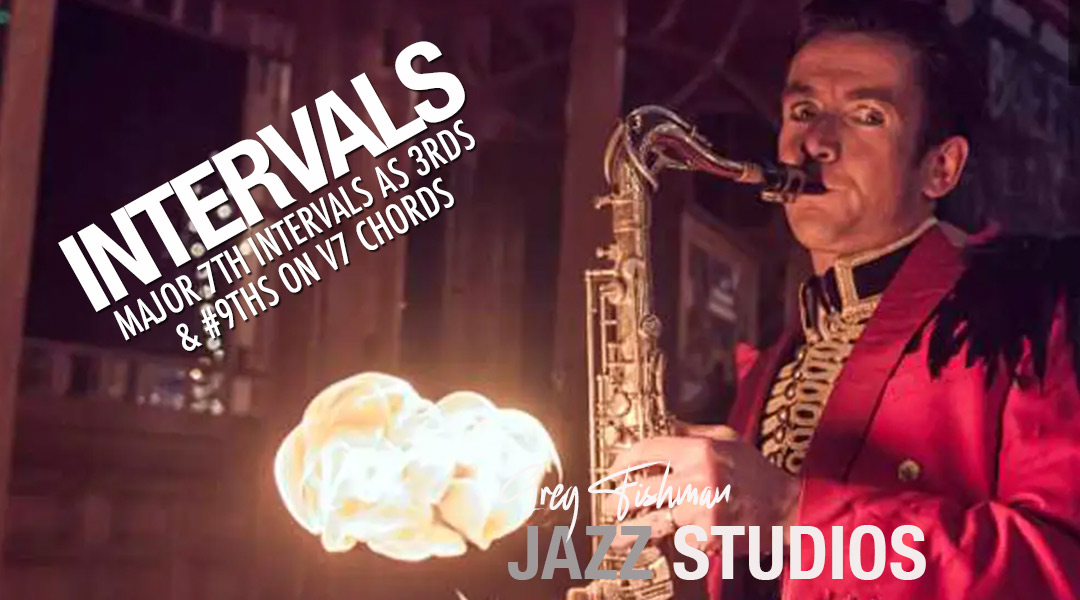 Major 7th Intervals as 3rds & #9ths on V7 Chords
---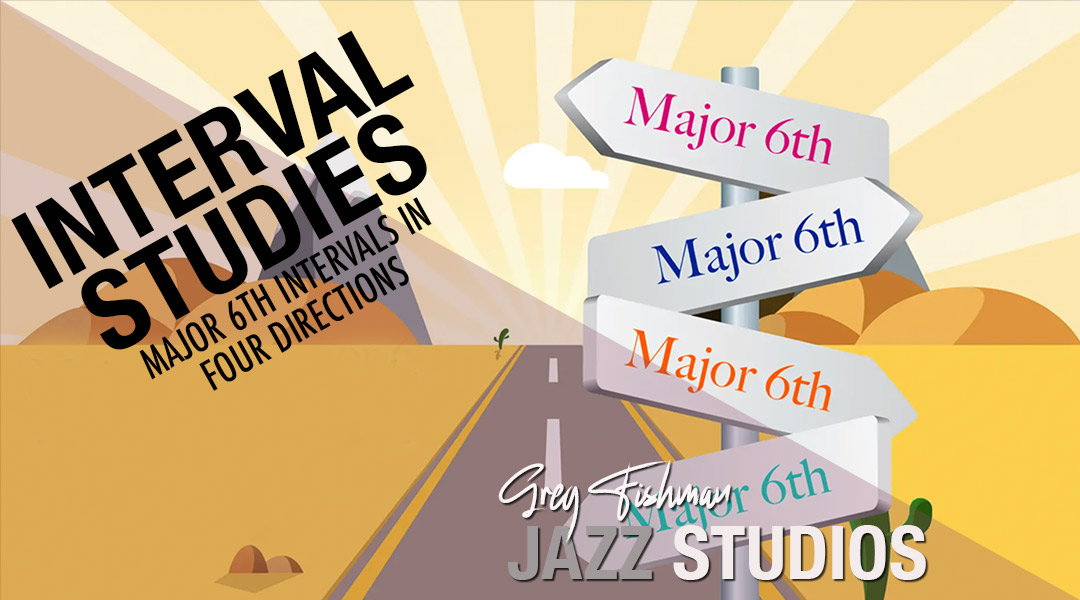 Major 6th Intervals – Four Directions
---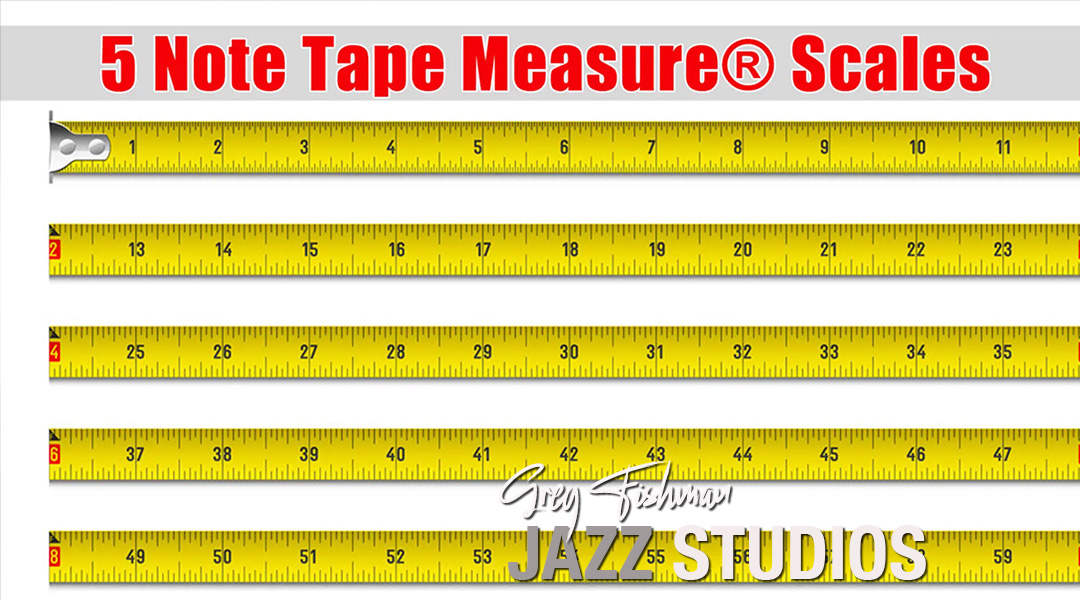 5 Note Tape Measure® Scales
---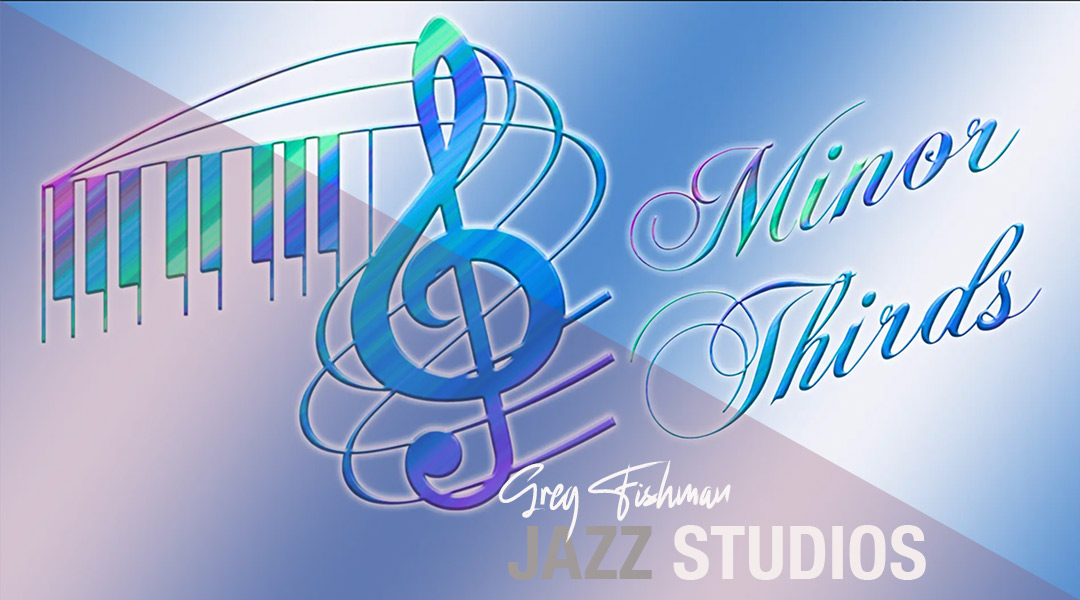 Minor 3rds Video Lesson – Intervals in Action
---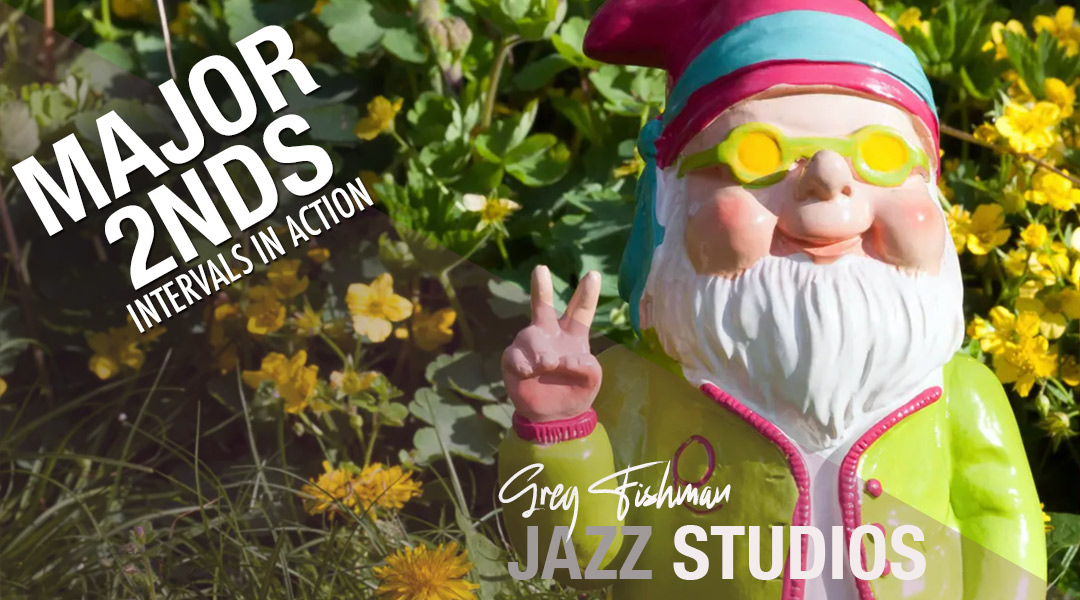 Major 2nd Video Lesson – Intervals in Action
---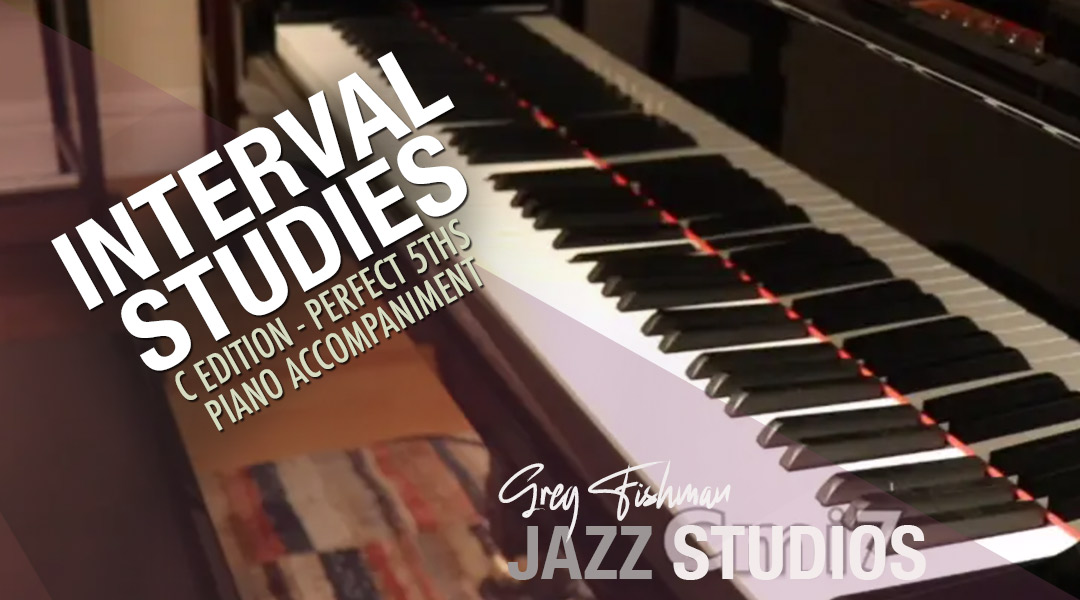 C Edition – Perfect 5ths – Piano Accompaniment
---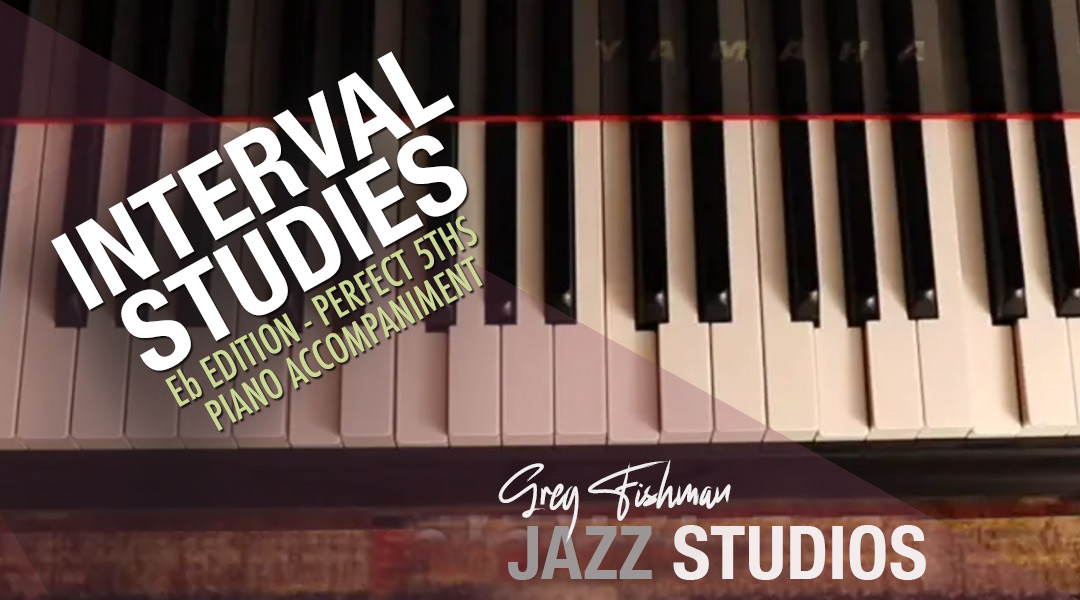 Eb Edition – Perfect 5ths Piano Accompaniment
---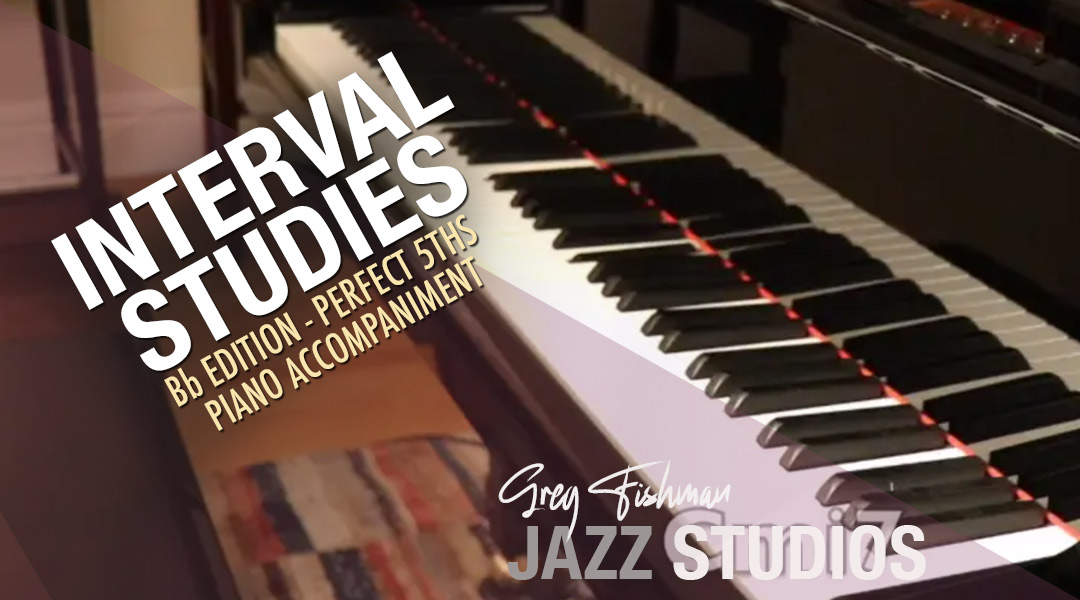 Bb Edition – Perfect 5ths Piano Accompaniment
---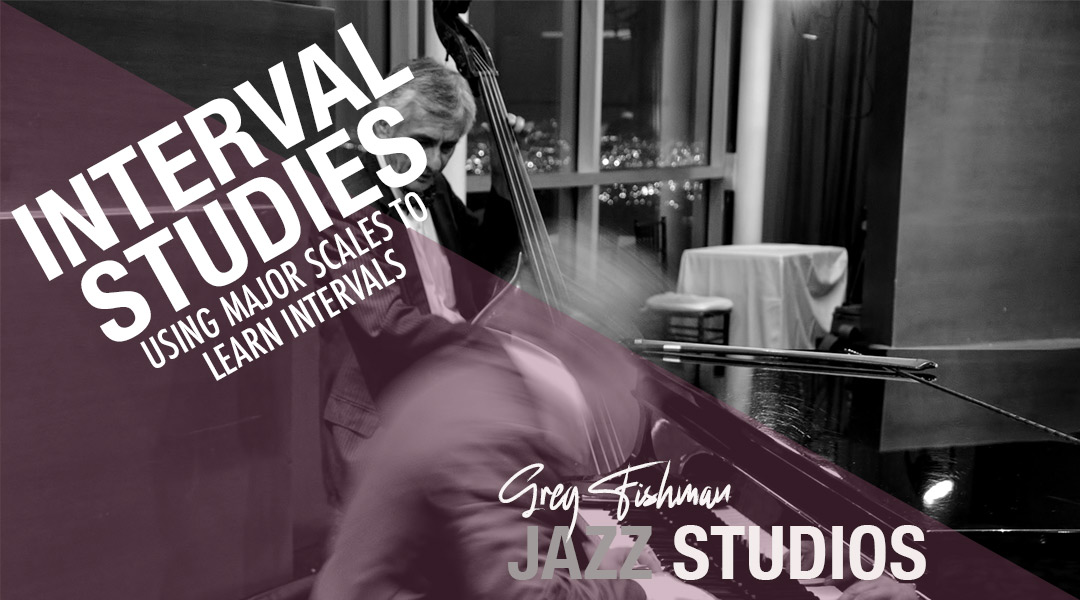 Using Major Scales to Learn Intervals
---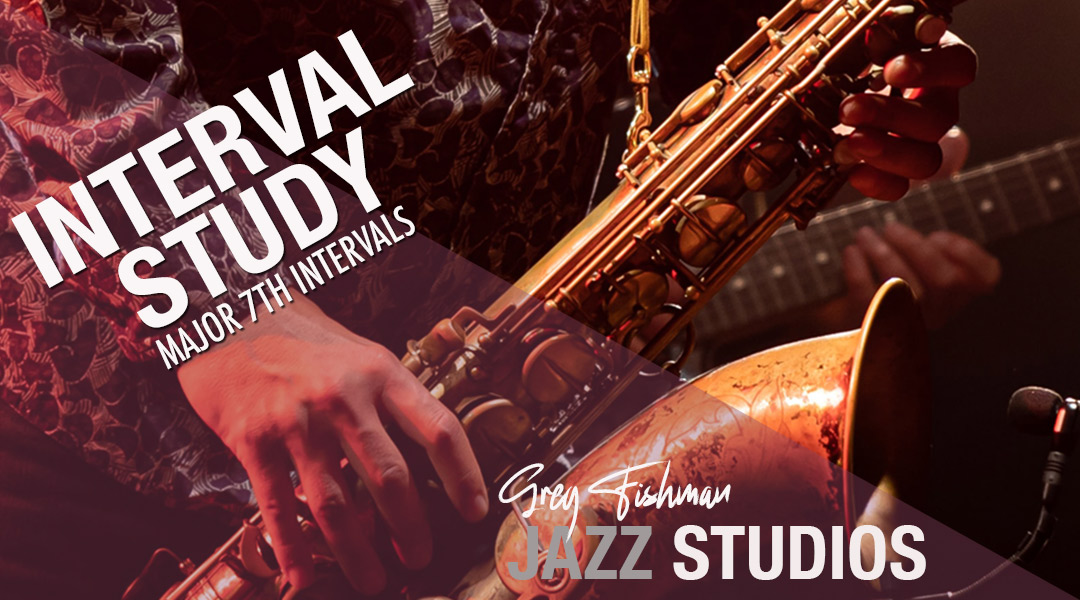 Interval Study – Major 7th intervals
---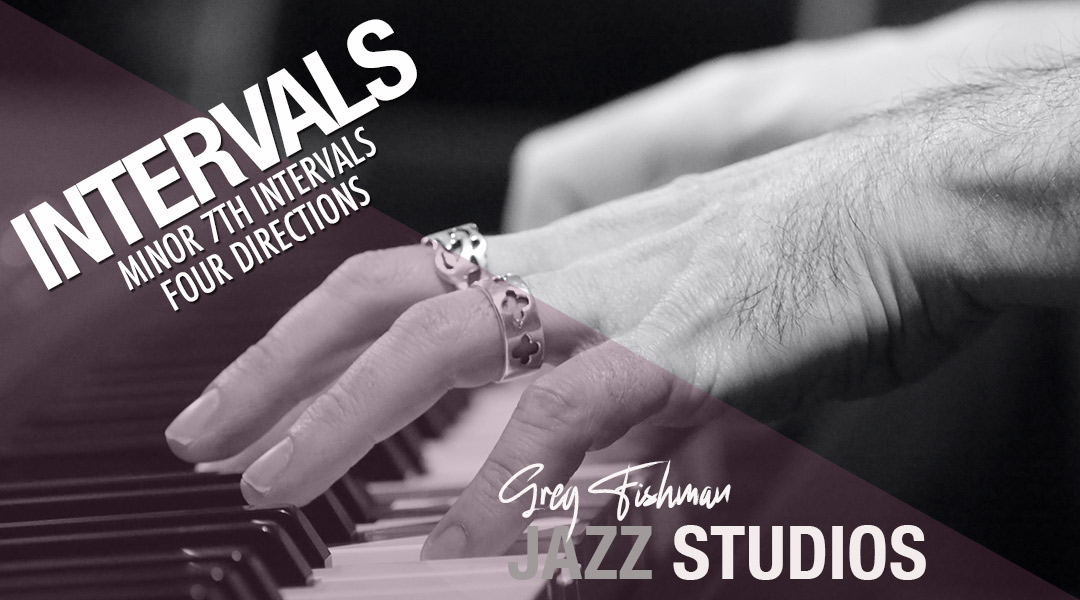 Minor 7th Intervals – Four Directions
---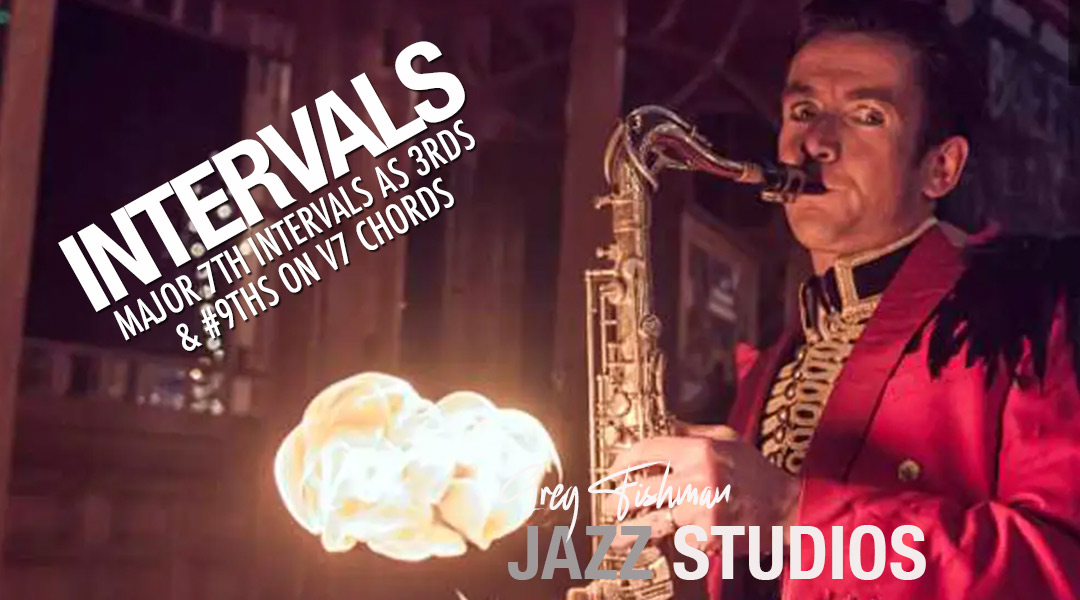 Major 7th Intervals as 3rds & #9ths on V7 Chords
---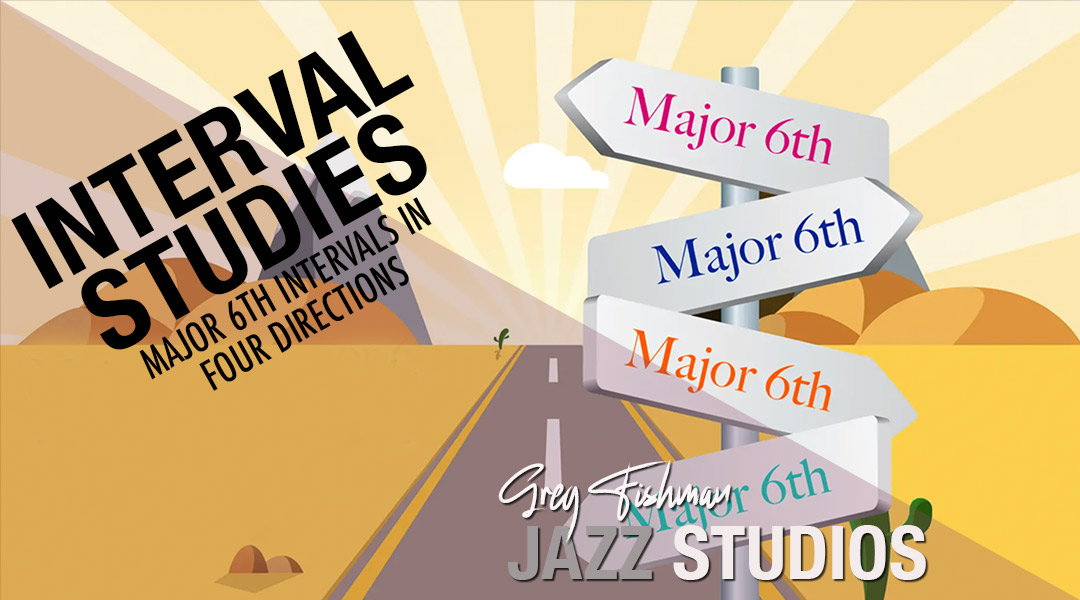 ---
LESSON 1: Mirrored Intervals
In this video lesson, I share a concept that I call "mirrored intervals." By this terminology, I'm referring to the sound of playing, let's say, an E up to a G, and then playing the same E again, but dropping to the G below. The result is that you'll go up a minor third and the "mirrored" interval produced when you drop down to the G below E will be a major sixth. One of my favorite players, Gene Ammons uses this device quite a bit in his solos. In this lesson, I'll demonstrate several ways to practice this concept and get it into your playing. Intermediate & Advanced level. Includes detailed PDF practice notes for Bb, Eb and C instruments.
---
LESSON 2: Fixing the Break: How to play smoothly from C to D
One problem for many aspiring saxophonists is "the break," which is the part of the horn that switches from the lower register, without the octave key, to the upper register, with the octave key. The break can be especially challenging when going from middle "C" to middle "D." The thing that many aspiring players don't realize is that while there's just one key to press on the horn, there are actually two octave keys. One is located on the neck, and the other is located on the body of the horn. In this video lesson, I demonstrate both the problem and the solution. Includes close-up camera shots of my hands as I play the horn. If you've ever wanted to smooth out your transitions from the low register to the middle register of the horn, this video will immediately put you on the right path.
CLICK HERE to download PDF lesson materials
---
LESSON 3: The Harmonic Minor Scale
In this video lesson, I demonstrate the harmonic minor scale, first comparing it to the major scale, and then showing how to use it strategically over a minor ii / V / I. I also demonstrate the scale in 3rds in the four directions, followed by an improvisation on the scale. Includes detailed PDF practice notes for Bb, Eb & C instruments. INTERMEDIATE LEVEL.
---
LESSON 4: Greg's Philosophy of Music: It's Bigger than You and Me
In this video lesson, I discuss my thoughts about a student who came to me feeling down about his playing. He is a good student. He practices a lot. He always shows up prepared for the lessons. I'm proud of his progress. And yet, he had such negative feelings about his playing that he was considering quitting.
I shared my personal philosophy about music with him and told him about my own experience with feelings of frustration and self-doubt as a younger player. After I shared these thoughts with him, we proceeded to have a fantastic lesson and by the end of the lesson, he was feeling much better about things. I hope that you enjoy the video.
---
LESSON 5: Listening Recommendation: Cannonball Adderley - Somethin' Else
An all-time classic 1958 Blue Note album. Miles Davis rarely appeared as a sideman after his time with Charlie Parker, but he made a rare exception and appeared on this Cannonball album. There's great chemistry between all of the players on this album.
The vibe, the grooves…this is one of those albums that just sets a great mood and when it's finished playing, you want to play it all over again. My favorite track, "One for Daddy-O" features one of my all-time favorite alto solo breaks. Also includes classic renditions of "Autumn Leaves" and "Love for Sale." A must for all jazz collections.
---