Blue Bossa Solo – Part 4 of 4 – Mind Transcription
---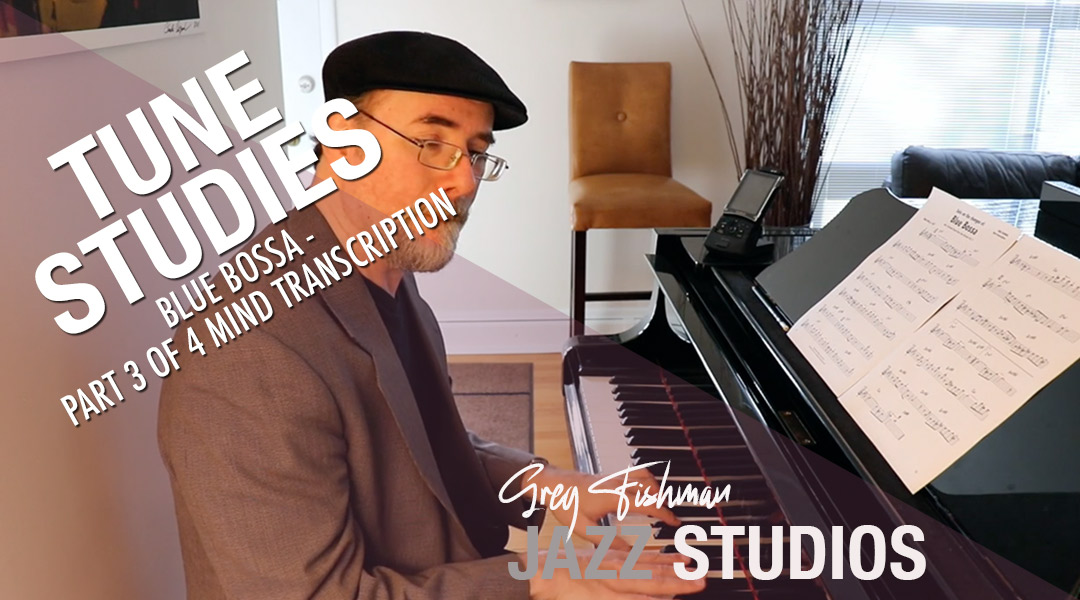 Blue Bossa Solo – Part 3 of 4 – Mind Transcription
---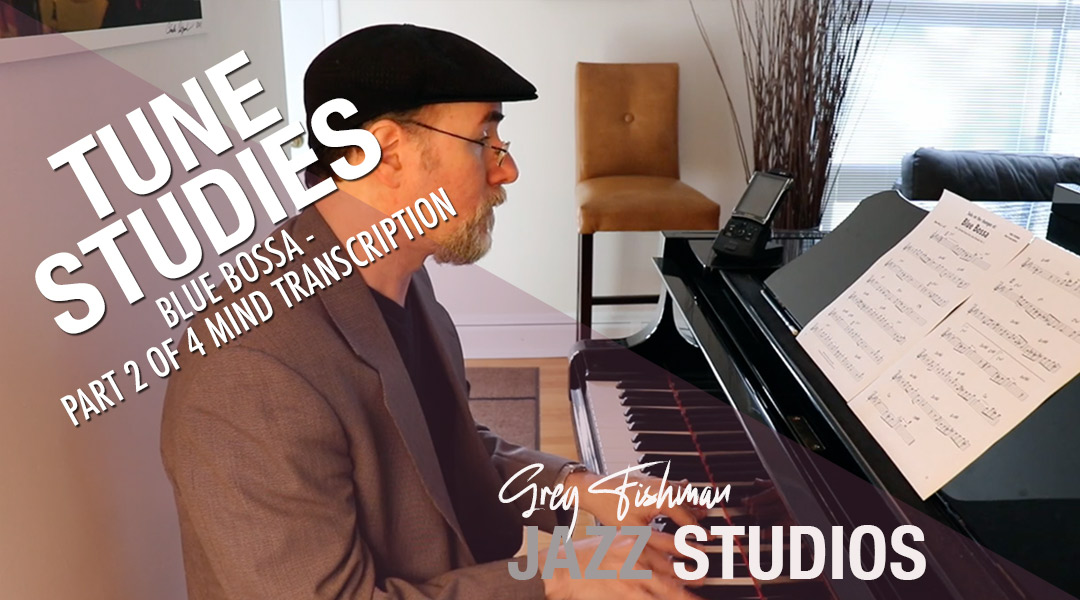 Blue Bossa Solo – Part 2 of 4 – Mind Transcription
---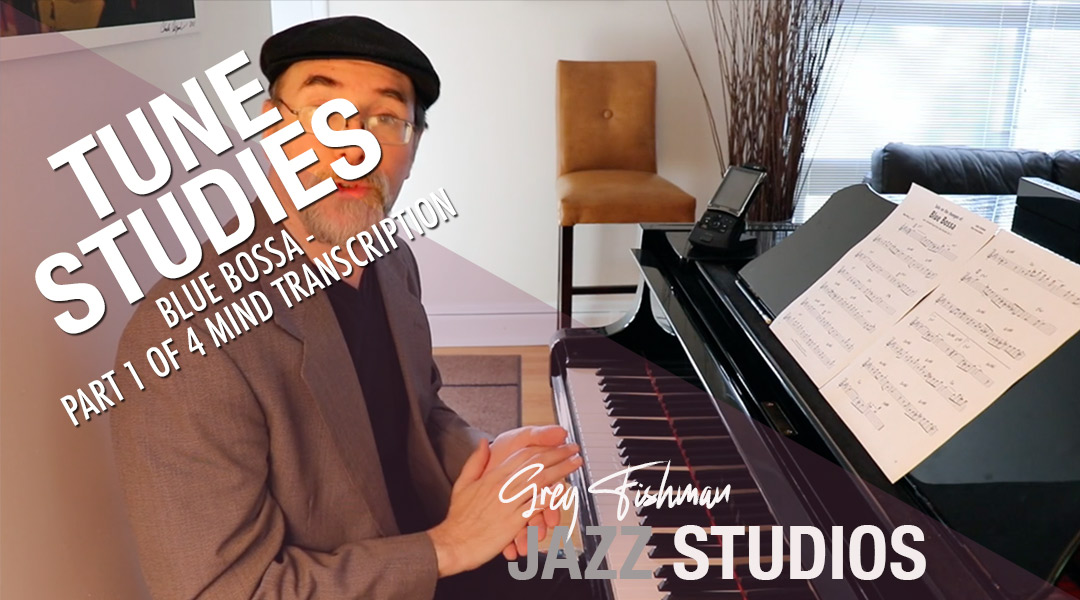 Blue Bossa Solo – Part 1 of 4 – Mind Transcription
---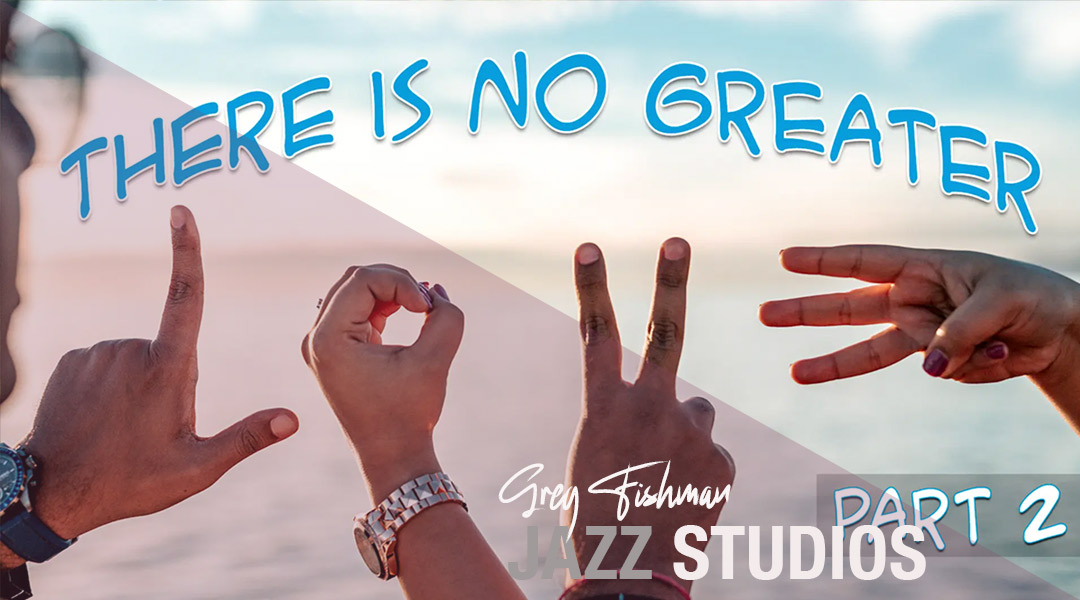 There is No Greater Love – Part 2 of 2 – Mind Transcription
---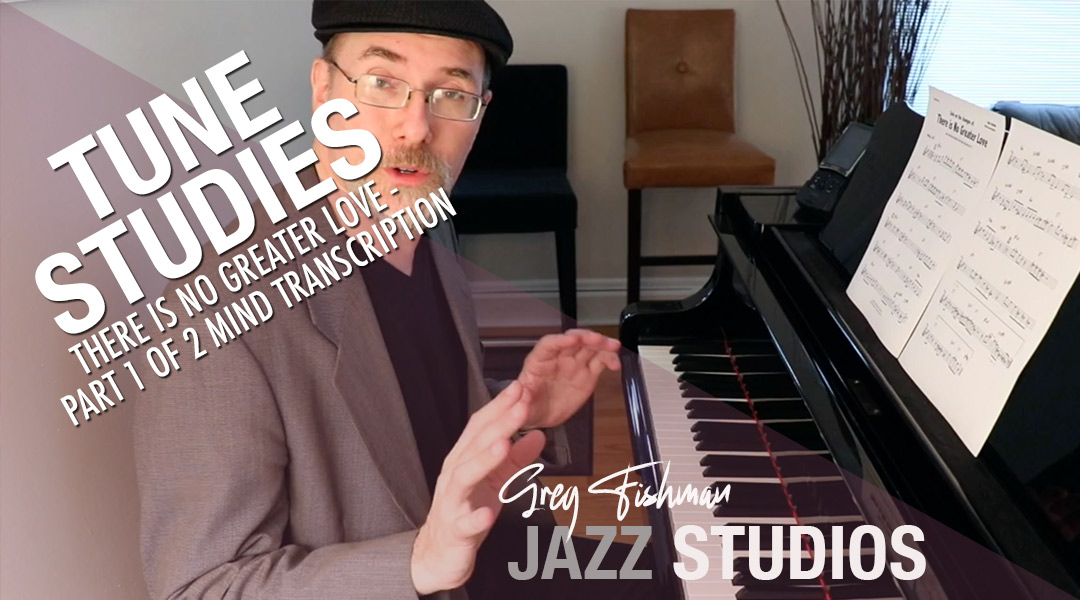 There is No Greater Love – Part 1 of 2 Mind Transcription
---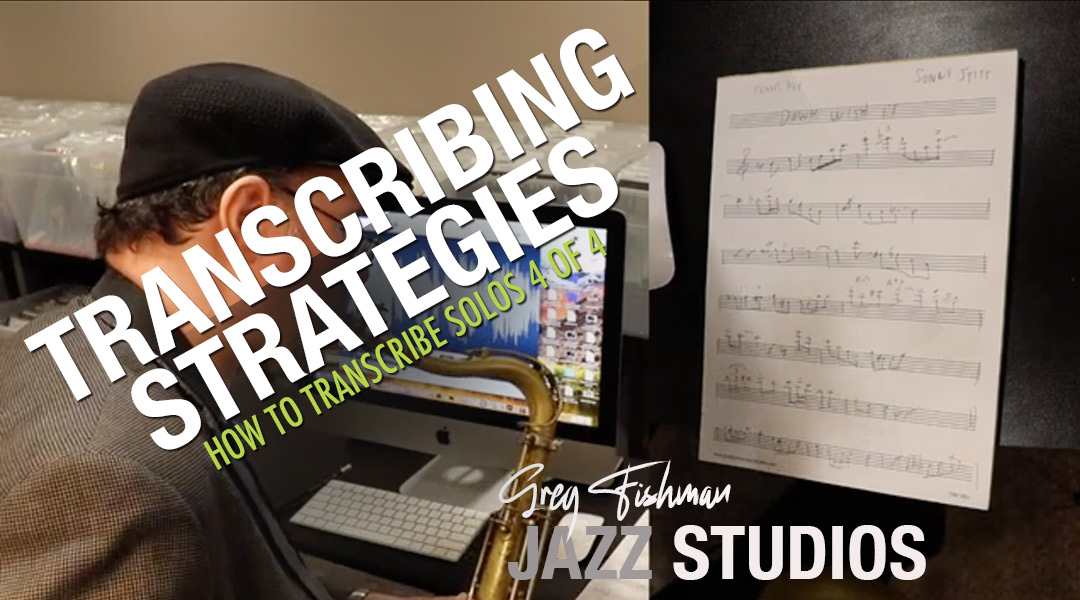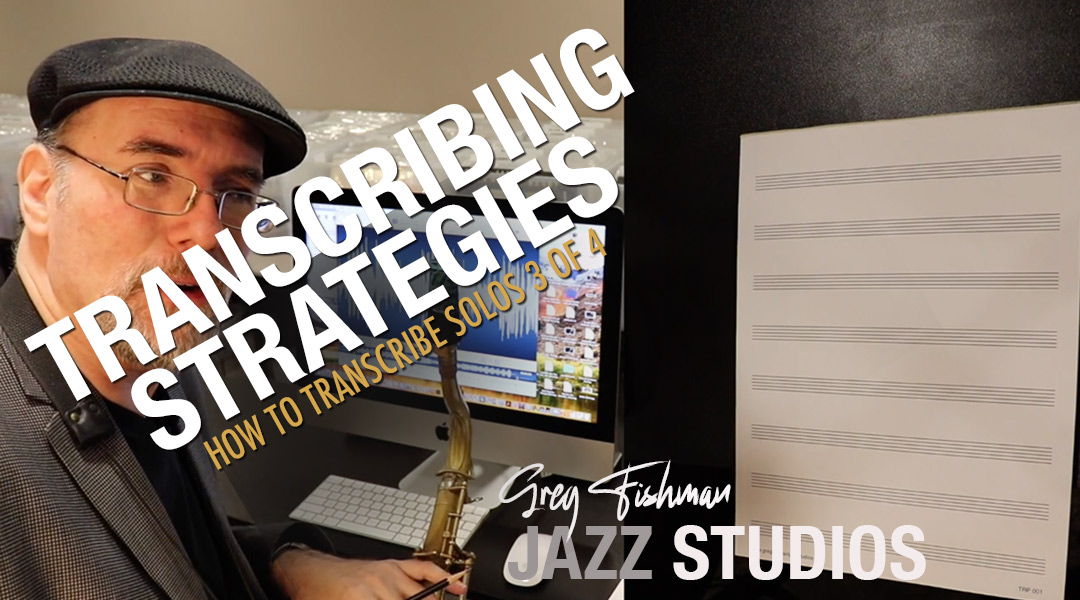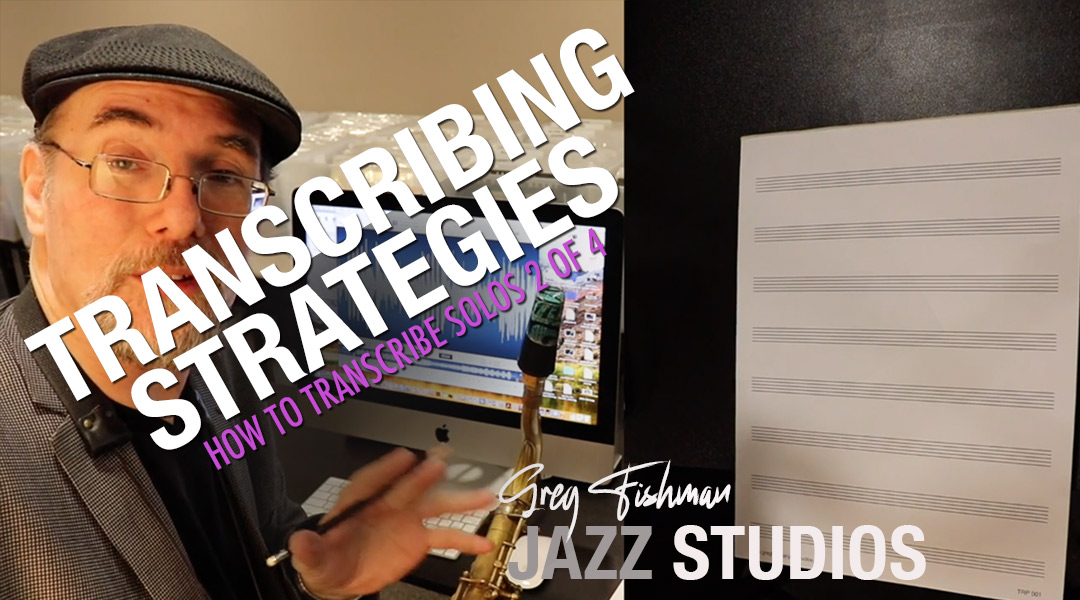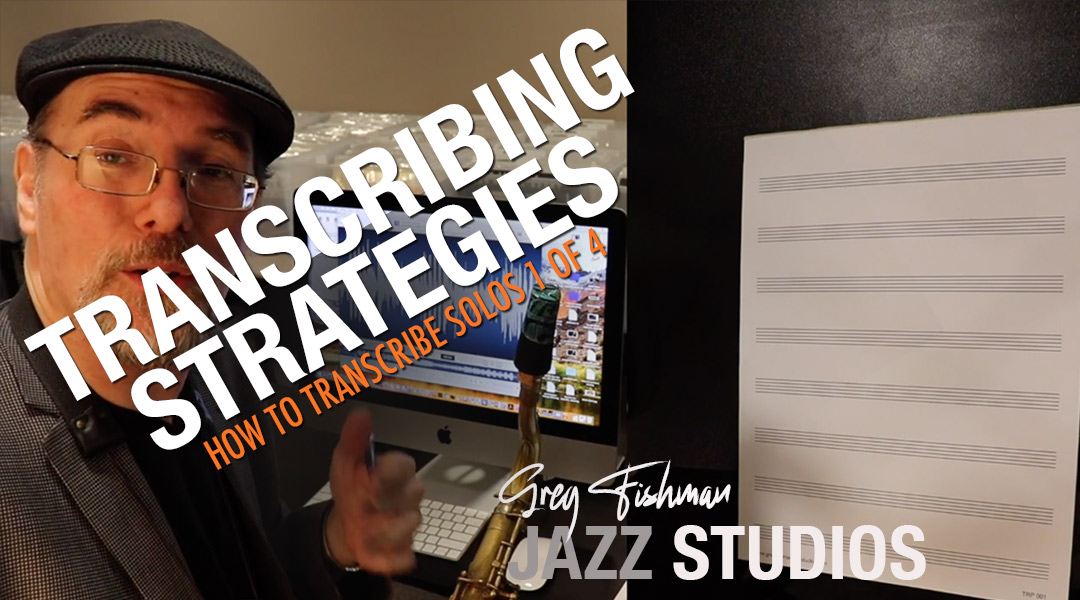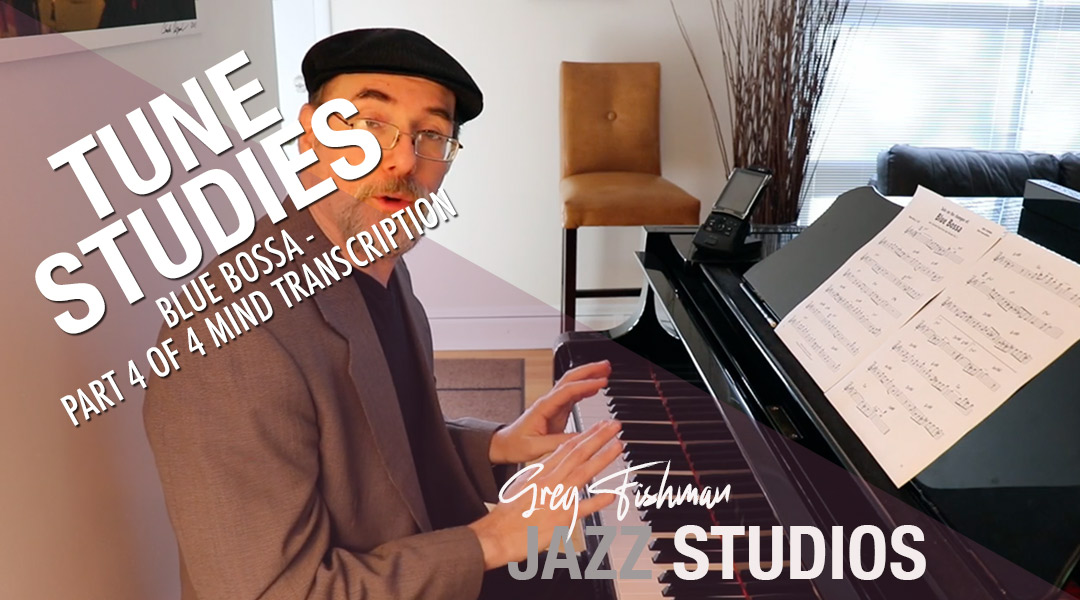 Blue Bossa Solo – Part 4 of 4 – Mind Transcription
---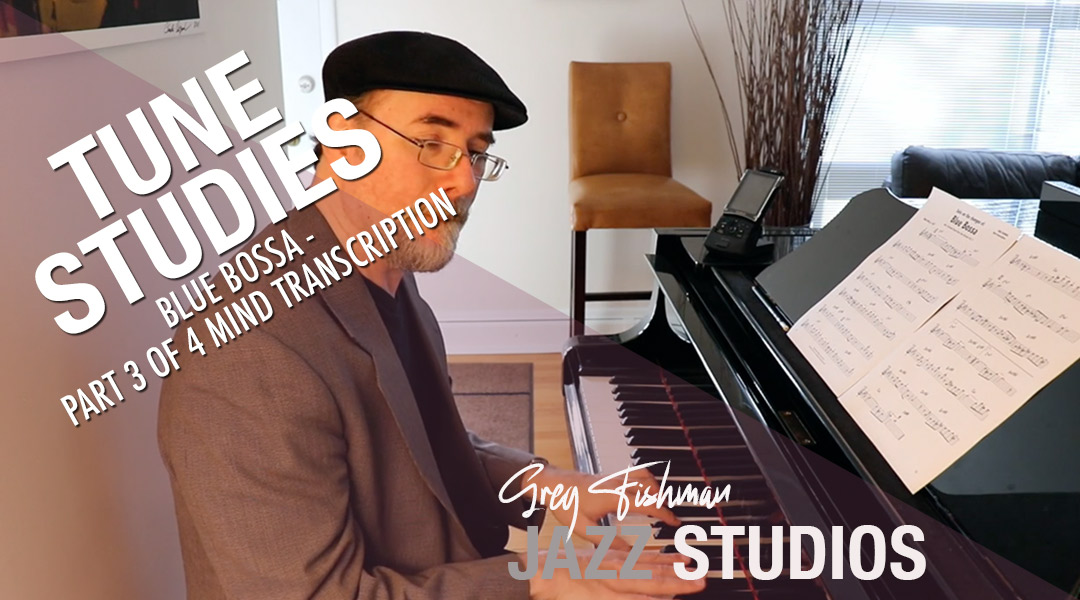 Blue Bossa Solo – Part 3 of 4 – Mind Transcription
---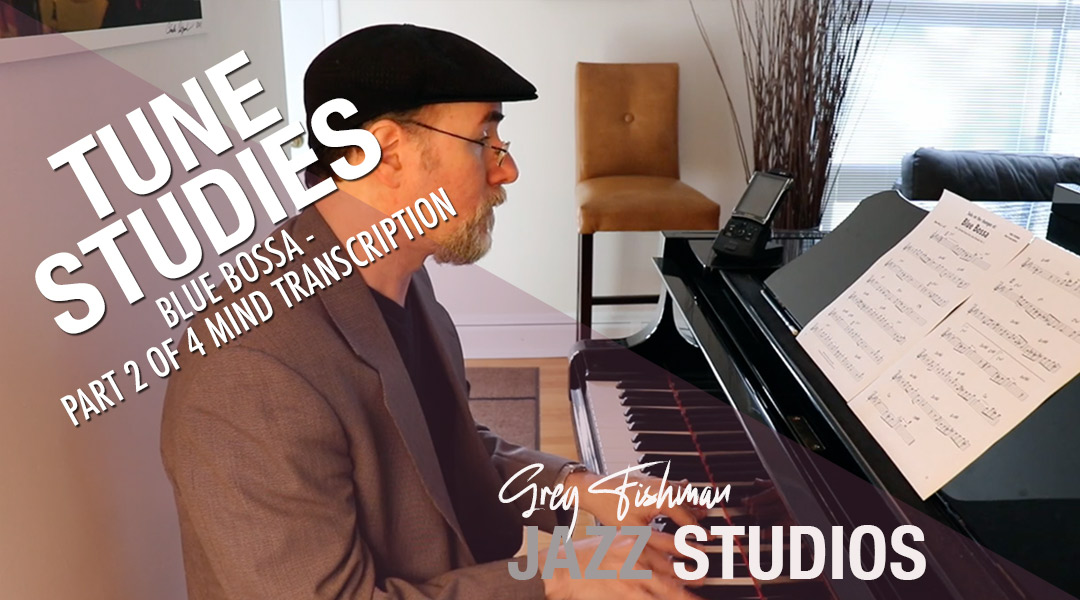 Blue Bossa Solo – Part 2 of 4 – Mind Transcription
---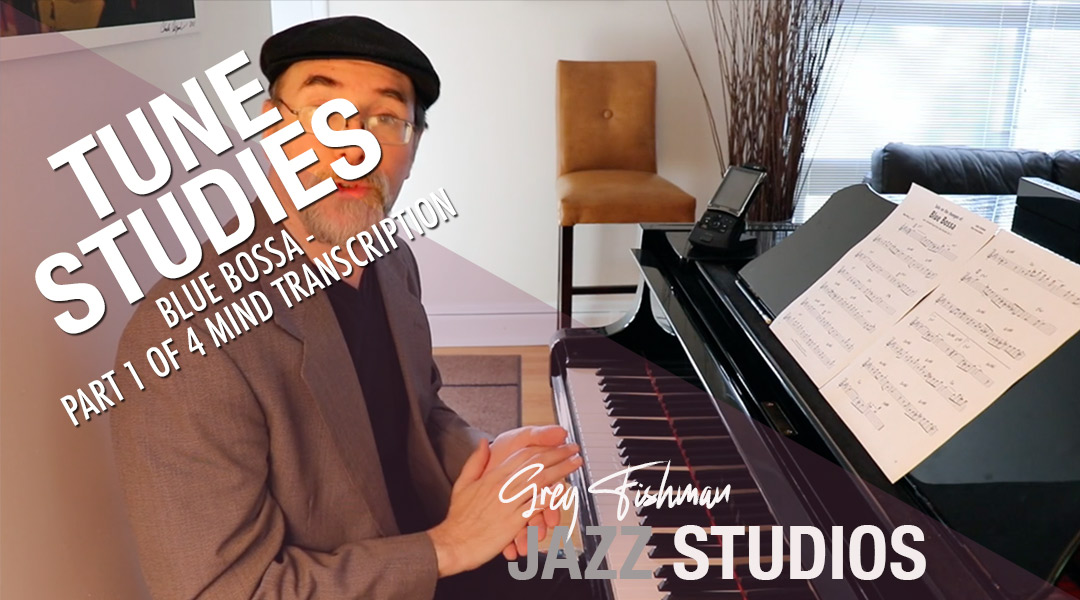 ---
LESSON 1: There is No Greater Love - Part 1 of 2 Mind Transcription
This is part one of a two-part video lesson which I call my "Mind Transcription" series. In this series, I share my ideas and strategies for soloing over the chords of popular standards and jazz tunes.
For this lesson, I've chosen the changes for There is No Greater Love. In part one of the lesson, I comp the chords at the piano, discuss the importance of hearing the chords at the piano, explore and explain voice-leading strategies and start the analysis of my original solo over the changes.
PDF practice materials to be used with parts 1 and 2 of this lesson are attached to this video lesson. Materials include 1. Voice leading example sheet. 2. The solo I created on the changes of There is No Greater Love 3. MP3 play-along tracks (short demo version and long rhythm-section only version) – Includes PDFs for C, Bb, and Eb instruments.
---
LESSON 2: There is No Greater Love - Part 2 of 2 - Mind Transcription
This is the second part of the lesson. Includes discussion of note groupings and use of sequence.
---
LESSON 3: The Cycle
In this video lesson, Greg shares his unique system for teaching the Cycle (also known as "the Circle of 4ths" or "the Circle of 5ths"). Understanding the Cycle is essential for the development of all aspiring musicians. Includes Hip Lick #1 played in the Cycle in 12 keys, plus detailed PDF lesson notes for C, Bb, and Eb instruments. INTERMEDIATE / ADVANCED LEVEL.
---
LESSON 4: Hip Lick #10 Video Lesson
In this video lesson, I'll show you how to work with Hip Lick #10 from my book, Hip Licks for Saxophone, Volume 1. This is a ii mi7 – V7 lick often used by Charlie Parker.
The lick starts on the 9th of the mi7 chord and it's very easy to play. Includes tips on hearing the roots of the chords while playing the lick, working the lick in 12 keys, and a demonstration of placing the lick in the beginning, middle, or end of a longer phrase. PDF includes the lick written out in all 12 keys. INTERMEDIATE LEVEL.
---
LESSON 5: Minor 3rds Video Lesson - Intervals in Action
This video lesson explores minor 3rd intervals in many different harmonic contexts with a particular focus given to the way that the interval is used by Jobim in his classic Bossa Nova, "The Girl From Ipanema." Includes a PDF of page 65 from the book "Intervals in Action," featuring 31 different harmonic applications of the minor 3rd.
Also includes a PDF of the chord arpeggios and the "Ipanema" application of the interval, as played in the video lesson. INTERMEDIATE LEVEL.
---