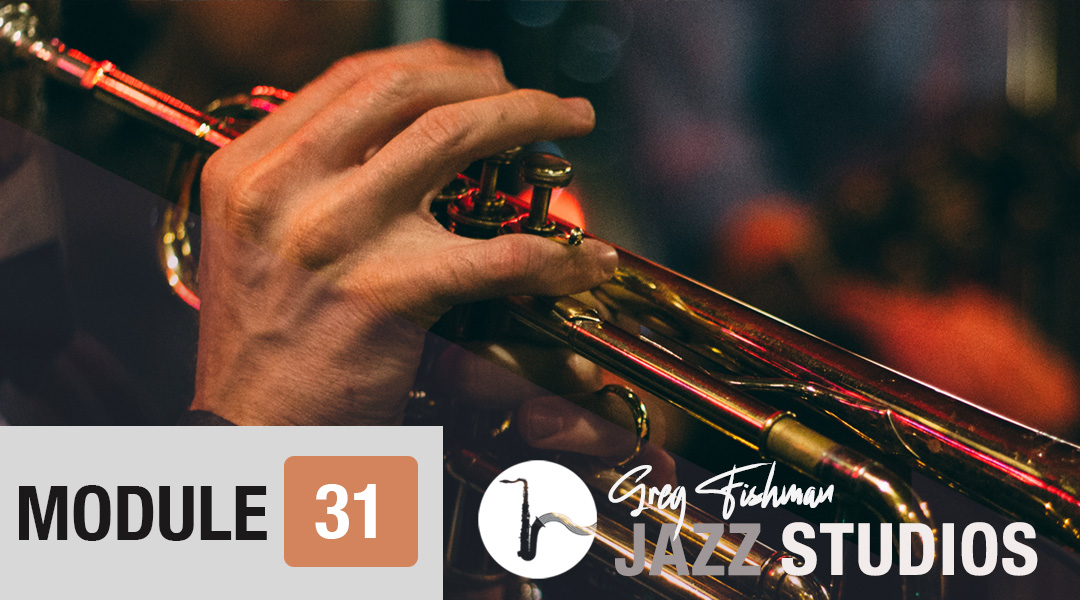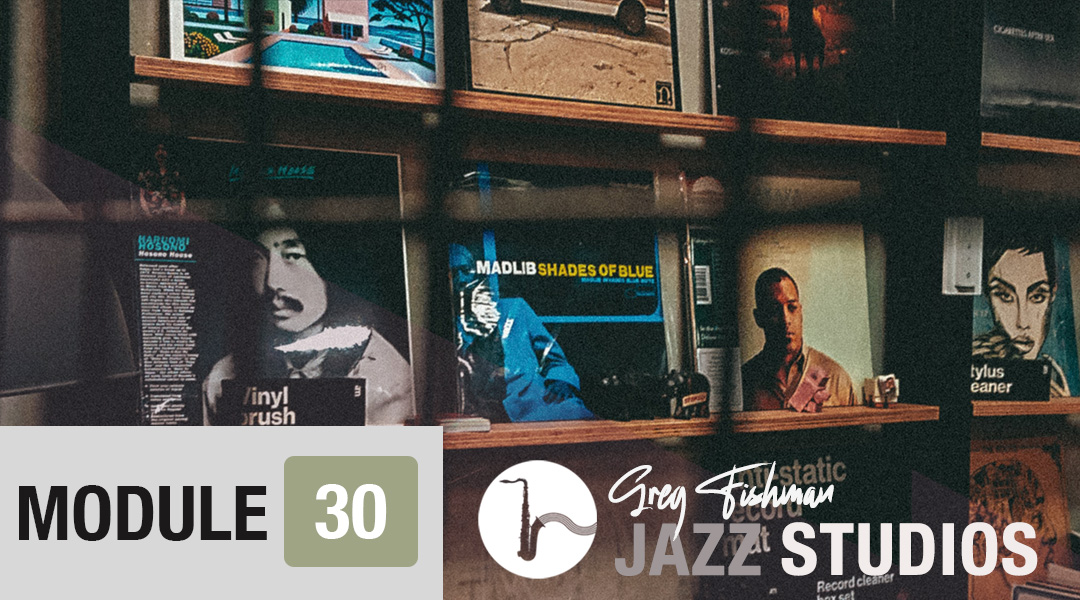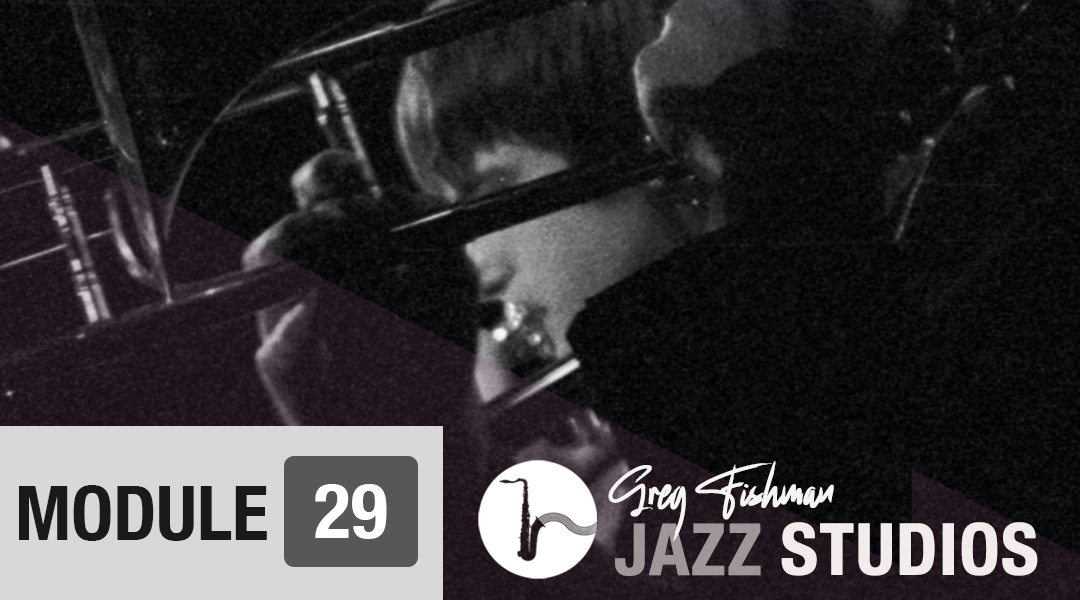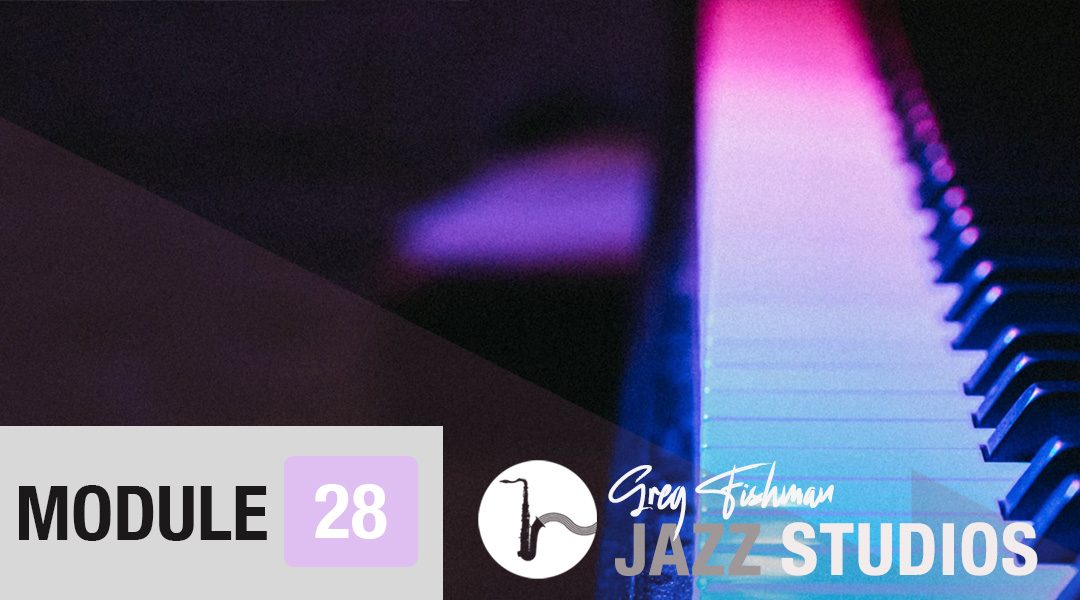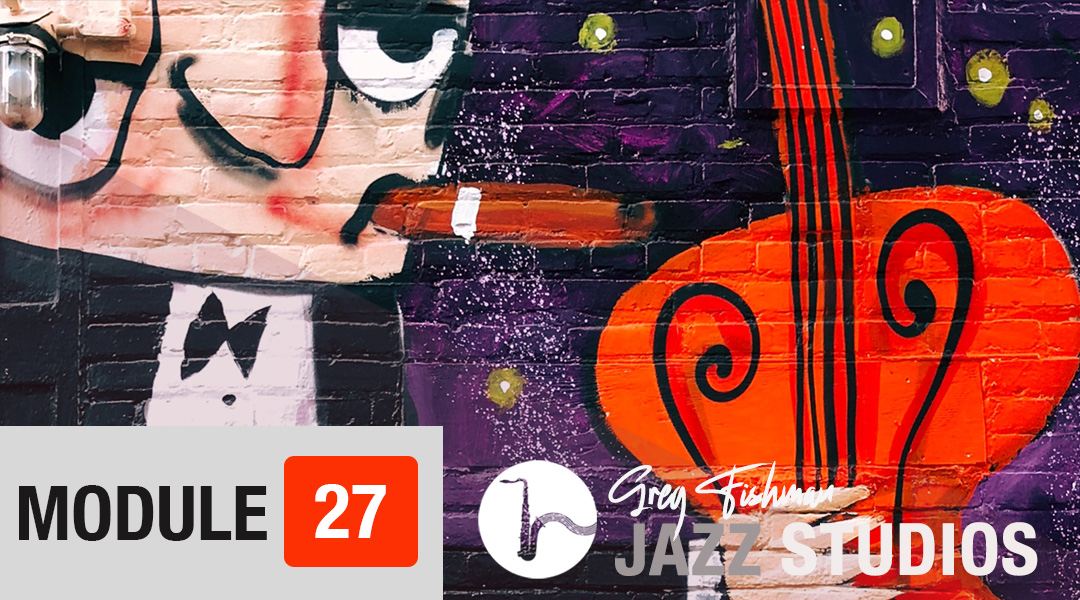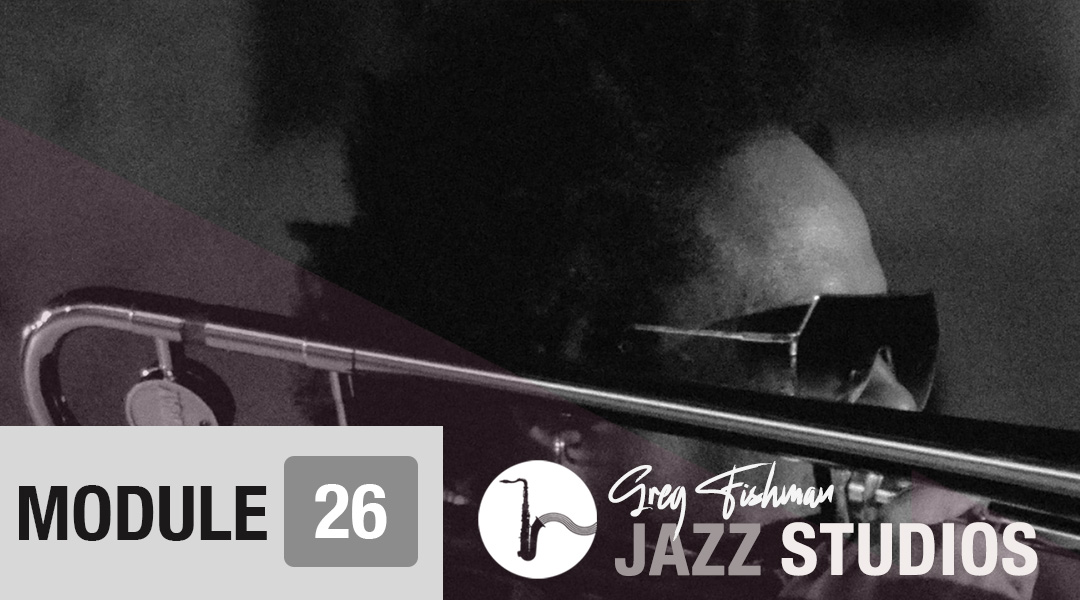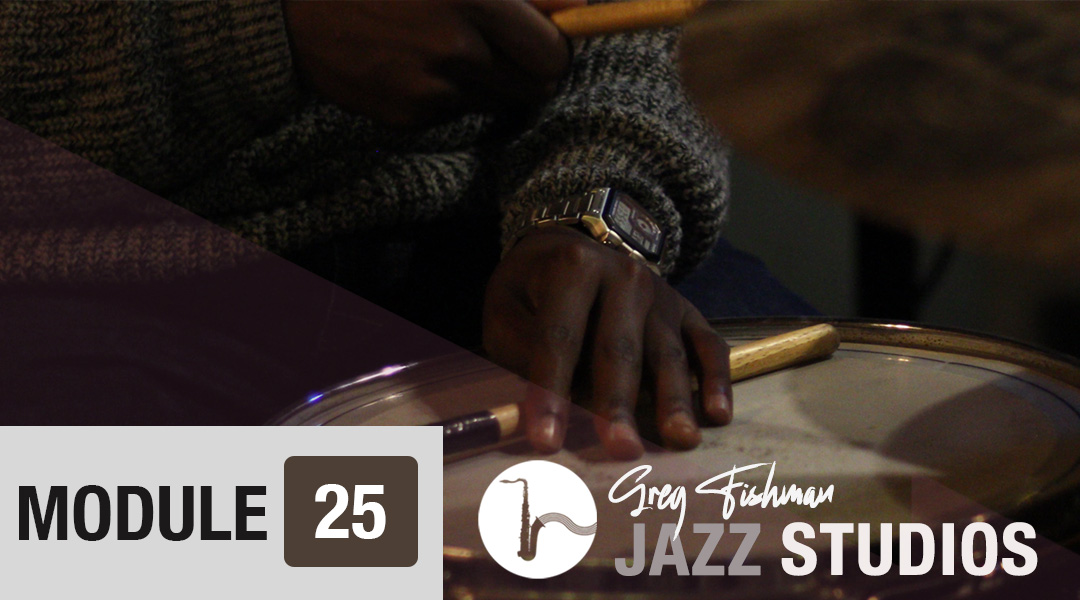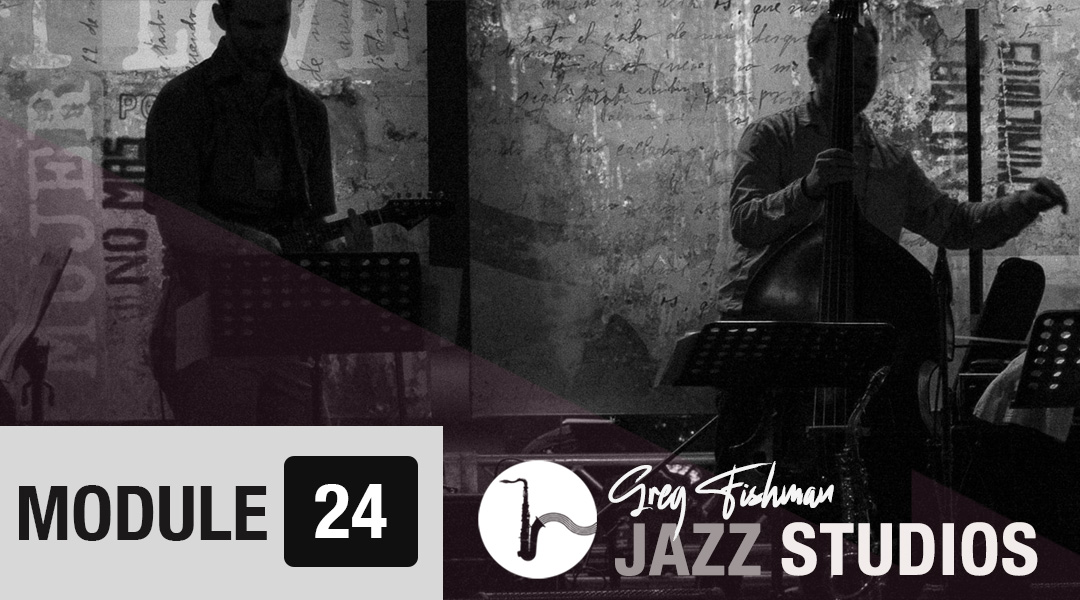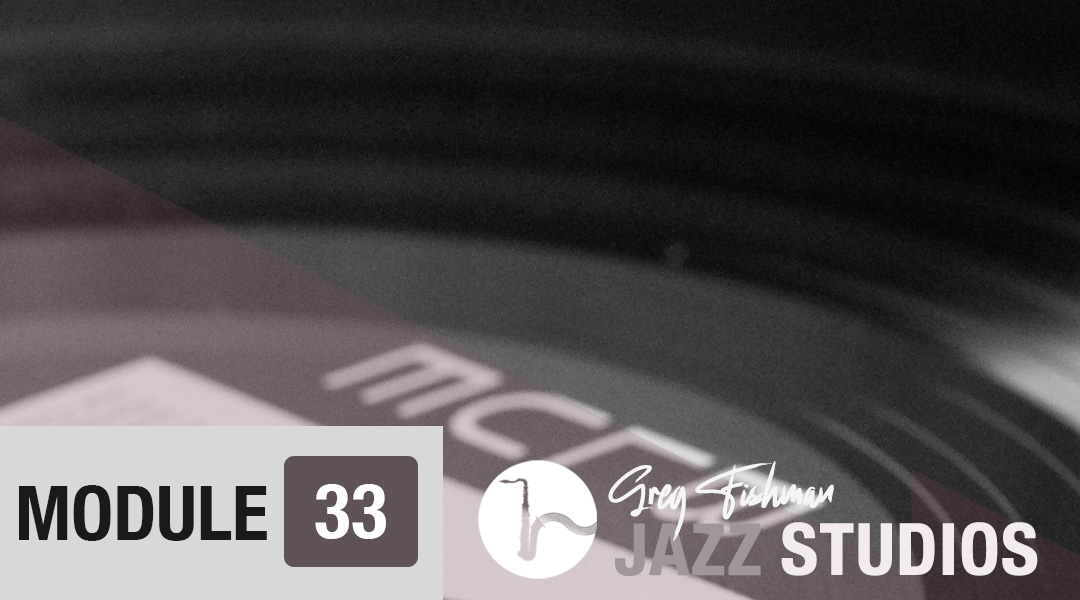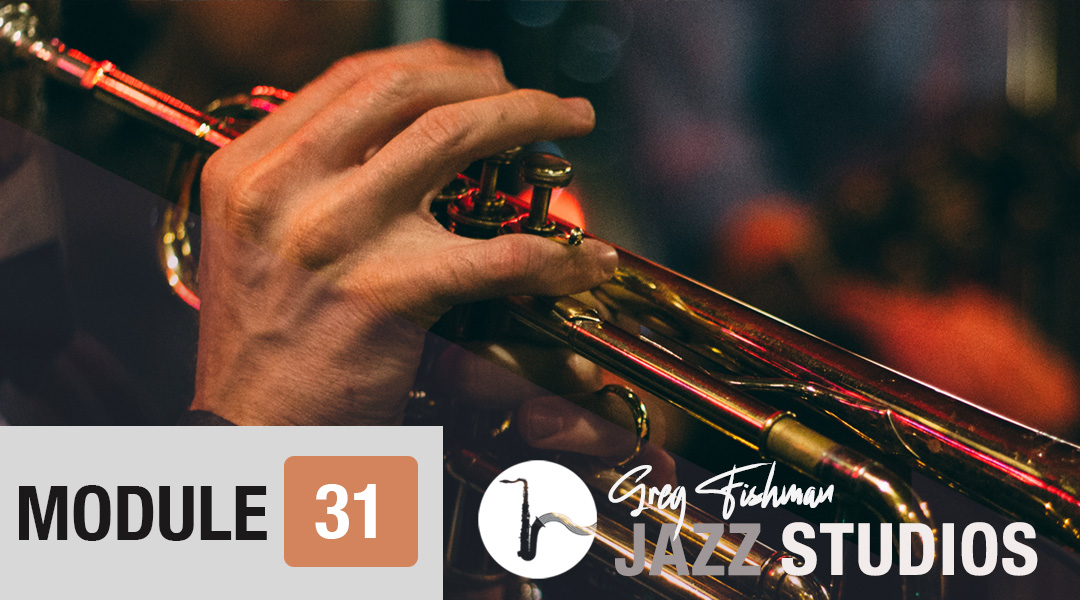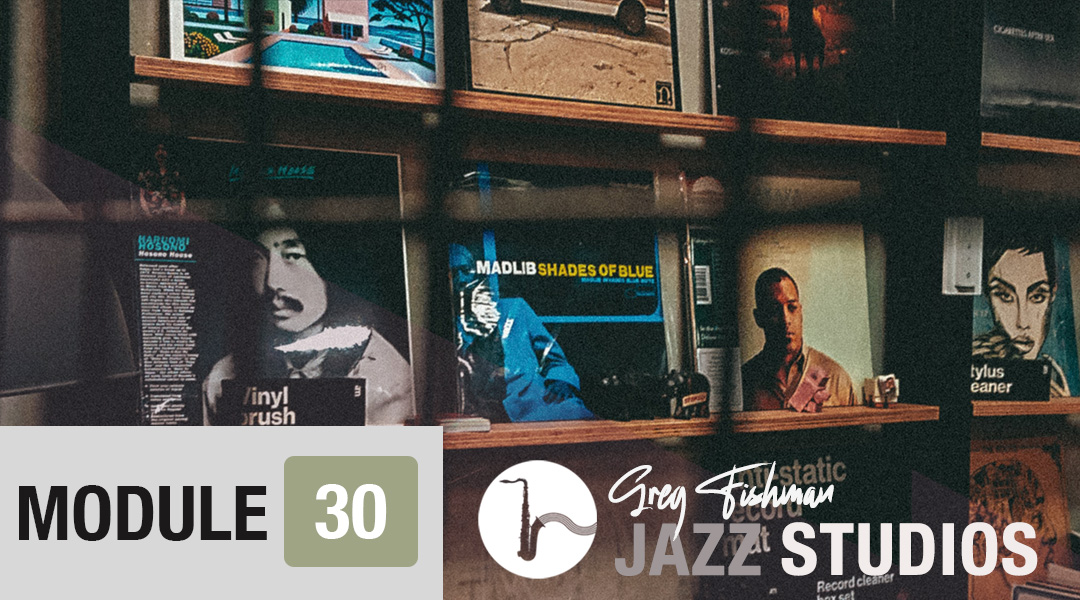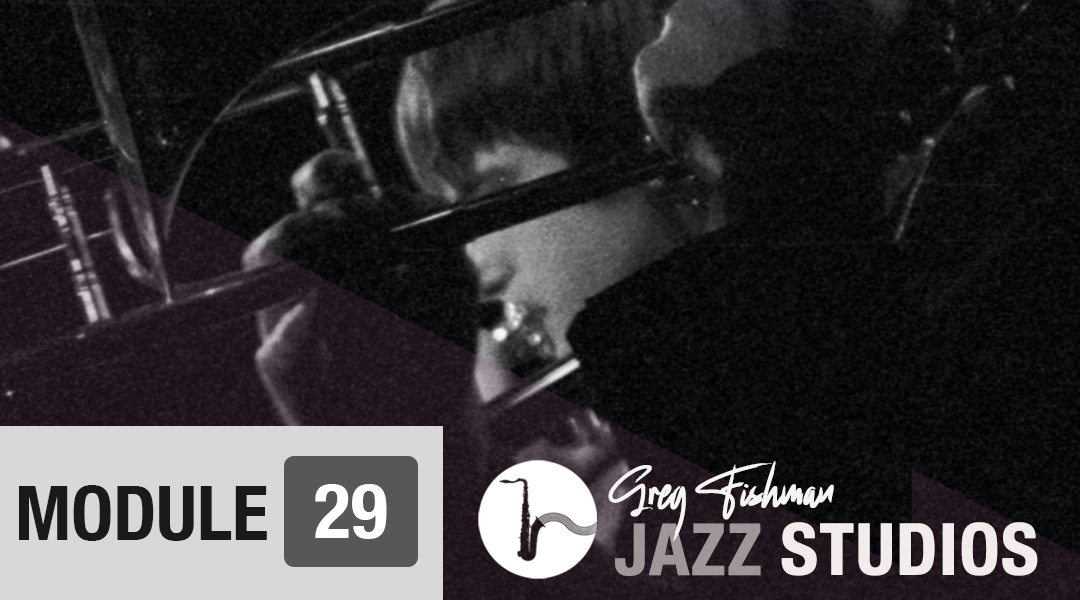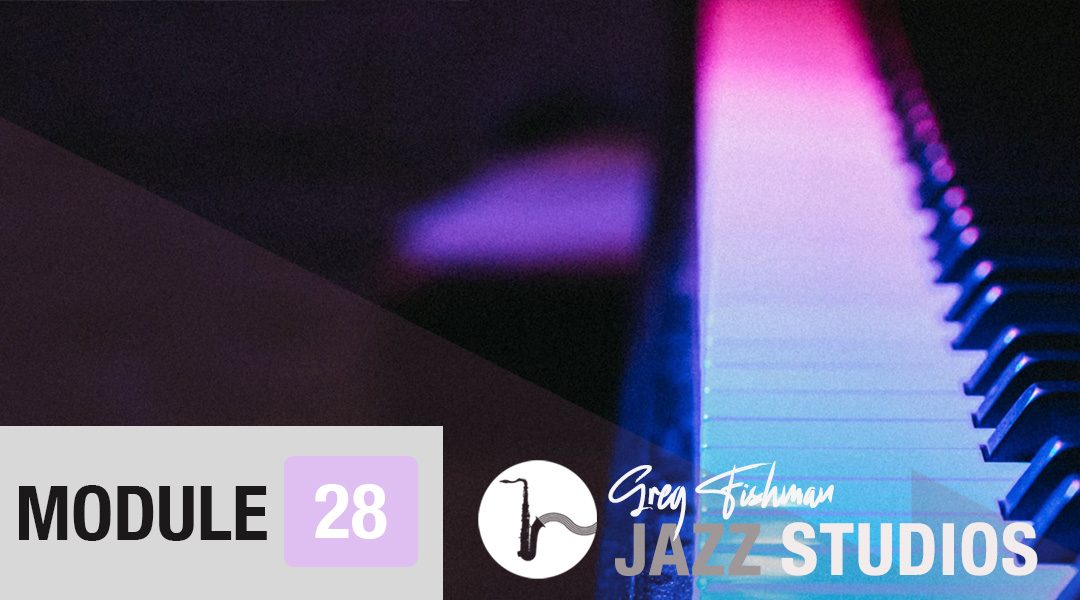 ---
LESSON 1: Voice Leading 101 - Part 1 of 2
In this two-part video lesson, I take you through the essentials of voice leading, introducing you to the concept from the keyboard, making it very easy for your ear to follow along.
I cover four essential voice-leading moves over a ii / V / I. Incorporating these moves into your playing will make your playing sound smooth and connected. Every pro player uses these moves. I use a special vocal sound patch on the keyboard, which really makes it easy to hear the voice leading lines in the demonstration.
I break the lesson down to that even non-pianists will be able to get the essence of the concept and put it on their horns. Includes PDF practice notes for Bb, Eb and C instruments. Intermediate Level.
---
LESSON 2: Voice Leading 101 - Part 2 of 2
This video lesson continues where part 1 left off, showing you how to take the individual voice leading lines and combine them to form melodies.
I include strategies to create two-part, three-part and four-part melodies based on the voice leading lines. PDF practice materials include very detailed notes for Bb, Eb and C instruments. Intermediate & Advanced Level.
---
LESSON 3: Chicago Ave (Satin Doll) - Melodic Embellishment
In this video lesson, I demonstrate the concept of melodic embellishment, using my composition "Chicago Avenue" from "Jazz Phrasing for Saxophone, Volume 1." This is a medium tempo swing piece based on chords similar to "Satin Doll." In the lesson, I'll show you how I embellish the original melody of Chicago Avenue by connecting new notes to the original melody.
I demonstrate approaches using arpeggios, fills and melodic variations as I take you through the piece. This is an essential skill for all improvisers. INTERMEDIATE LEVEL, Includes PDF practice notes for Bb, Eb and C instruments.
---
LESSON 4: Listening Recommendation: The Hi Lo's: And All That Jazz
Recorded in 1958, this masterpiece by the Hi-Lo's is one of my favorite vocal jazz albums. The Hi-Lo's, comprised of four male vocalists: Clark Burroughs, Gene Puerling, Bob Strasen and Bob Morse.
They were one of the first (and best IMHO) jazz vocal groups to incorporate modern jazz harmony, complete with chord clusters including b9/#9, #11, etc. They had impeccable timing and intonation. This album teams them up with one of my favorite arrangers, the great Mary Paich, with an all-star cast of jazz players including: Jack Sheldon, Mel Lewis, Herb Geller and Bud Shank. Listening to their beautiful harmonizations is a lesson in voice leading and great for ear training. Also, they just have so much fun when they sing, it's always a pleasant listening experience. Some of their stuff can range from ultra sophisticated to a bit tongue-in-cheek corny, but with a sort of wink….they're just having fun with all of it. You'll hear that on the tune "Lady in Red." This is a long time favorite album for me. I hope that you enjoy it.
---